45 Free Ableton Mixing Racks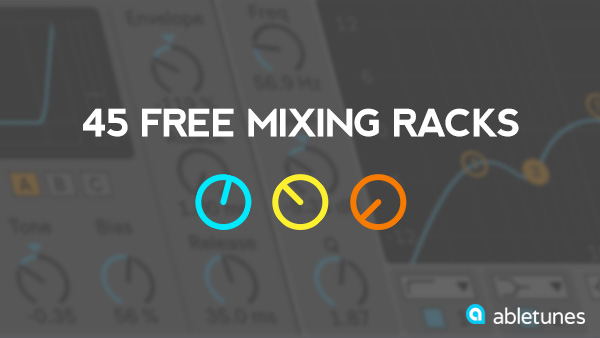 This free pack features 45 expertly crafted Ableton effects racks (channel strips) for mixing and sound design.
They will be a great starting point and surely speed up your production process. With these racks, you can instantly turn any dry preset or sample into a fully processed and ready to go sound.
And we're highly recommend you to dig deeper and tweak each plugin in rack to fit your sound perfectly. Enjoy!
DOWNLOAD
No email sign-ups, Facebook likes or anything else required.
But we would really appreciate it if you would share this post on Facebook, Twitter or any other social network 🙂
Installation:
Simply drag and drop each *.adg file into MIDI/Audio track in Ableton or copy them to:
MAC OS X:
{user name}/Library/Application Support/Ableton/Library/Presets/Audio Effects/Audio Effect Rack
WINDOWS:
C:\Users\{user name}\Documents\Ableton\User Library\Presets\Audio Effects\Audio Effect Rack