50 Free Ableton Live Compressor Presets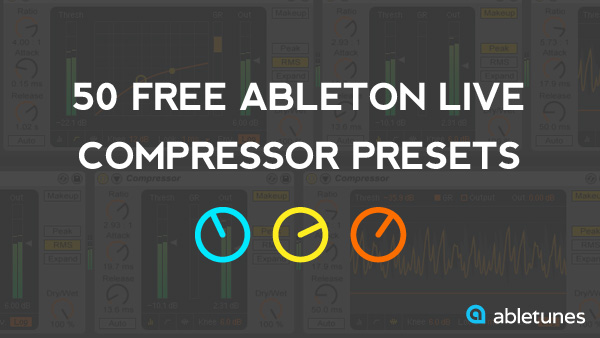 After some great feedback from our previous post "60 Free Ableton Live Reverb Presets", we would like to follow up with 50 free presets for Ableton Live's Compressor.
These presets will speed up your mixing workflow and will allow you to spend more of your time doing creative work and less time on adjusting compressor from scratch.
No preset will work well with every sound, so you should think of presets as a starting point – apply the preset and then modify and tweak it to suit your sound/mix. All the presets are well organized and named according to their use. Enjoy!