Free Uplifter Racks For Ableton Live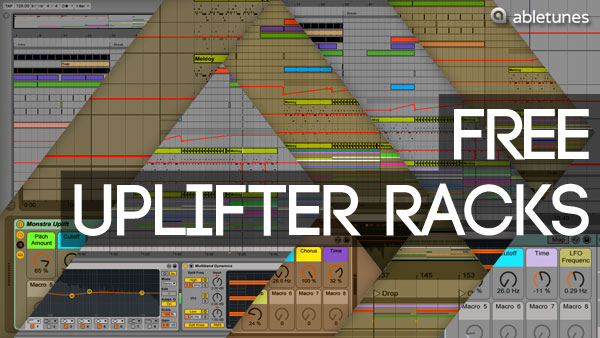 Tired of the same uplifter and white noise samples? Today, we bring you 31 fresh and high quality free Operator-based uplifter racks for Ableton Live! You will find different kinds of uplifters – aggressive, exploding, simple and white noise.
Each rack has useful Macro Controls so you can easily adjust them to fit your tracks. Moreover you can layer them or edit Operator settings to create your own unique uplifters. Speed up your music production process with these free uplifter racks. Enjoy!
Installation:
Simply drag and drop *.adg files into MIDI tracks in Ableton or copy them to:
MAC OS X:
{user name}/Library/Application Support/Ableton/Library/Presets/Instruments/Instrument Rack/
WINDOWS:
C:\Users\{user name}\Documents\Ableton\User Library\Presets\Instruments\Instrument Rack